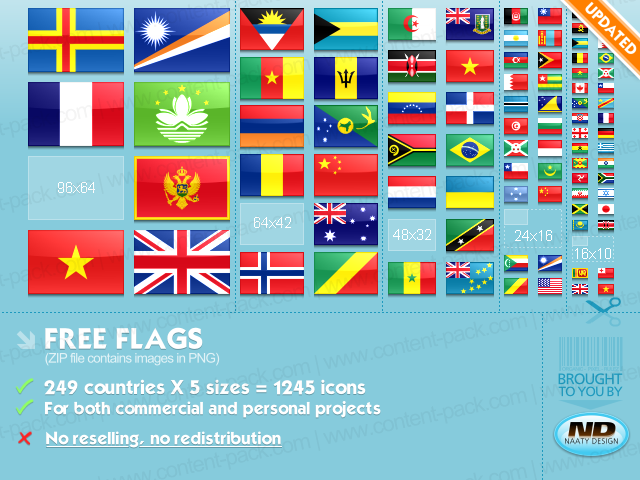 Free download,
249 countries X 5 sizes = 1245 icons,
For both commercial and personal projects.
No reselling, no redistribution
.zip archive contains 5 folders of 249 files each in .png format + country names/ISO 3166-1-alpha-2 code
Price : FREE!
Version : 1.1
Size : 1,98MB
Please enter a valid email address since the flags icons pack will be sent as email attachment.
Note: it will be added to our newsletter to keep you informed about new content packs, freebies and special discounts. We will not spam or sell your email address!
Enter your email address to download Flags Icons
If you enjoy this pack, a link to Royalty Free Content Packs and/or credits would be appreciated.