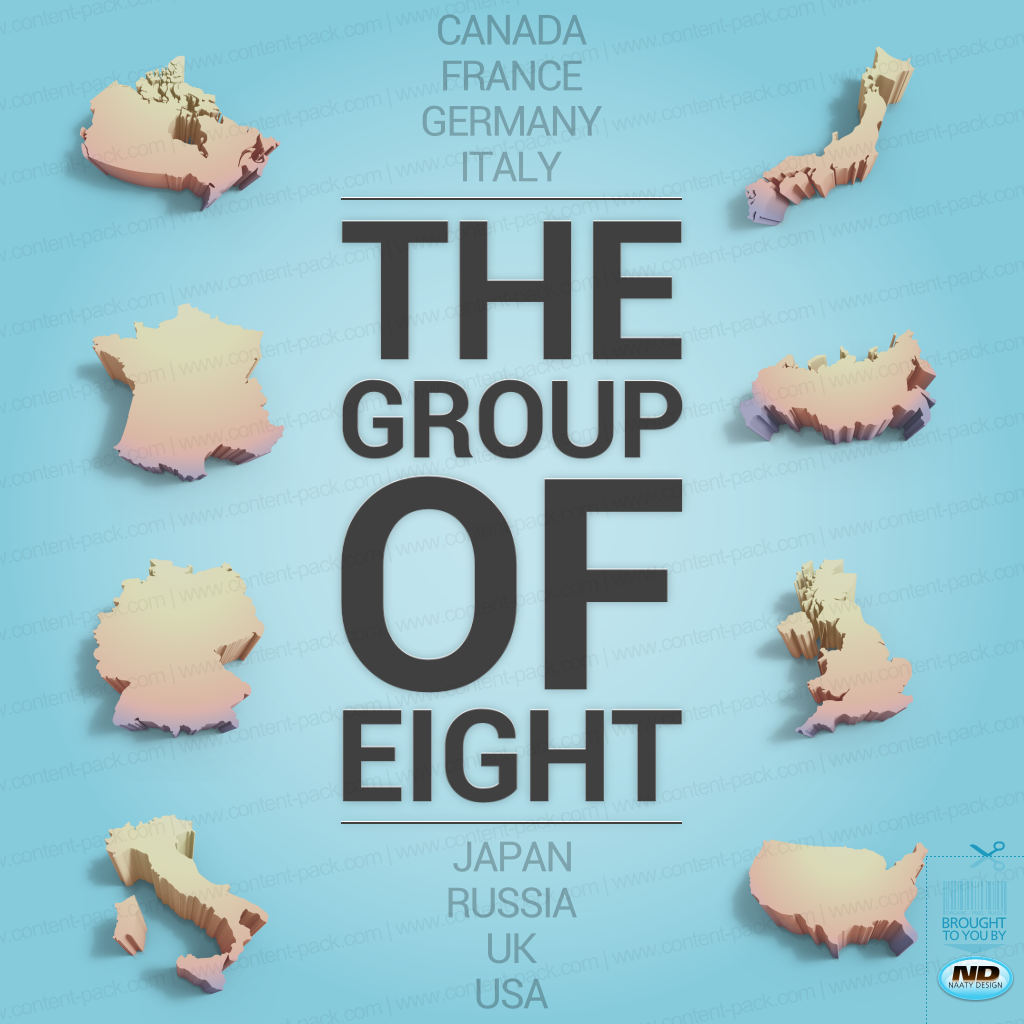 The Group of Eight (G8) is a forum for the governments of eight of the world's largest economies.
The eight members of the G8 are Canada, France, Germany, Italy, Japan, Russia, the United Kingdom and the United States of America.
For more information, please read wikipedia.
Free download,
8 icons (256×256),
For both commercial and personal projects.
No reselling, no redistribution
.zip archive contains 8 files in .png format.
Price : FREE! Yoohoo!
Version : 1.0
Size : 904KB
If you enjoy this pack, a link to Royalty Free Content Packs and/or credits would be appreciated.