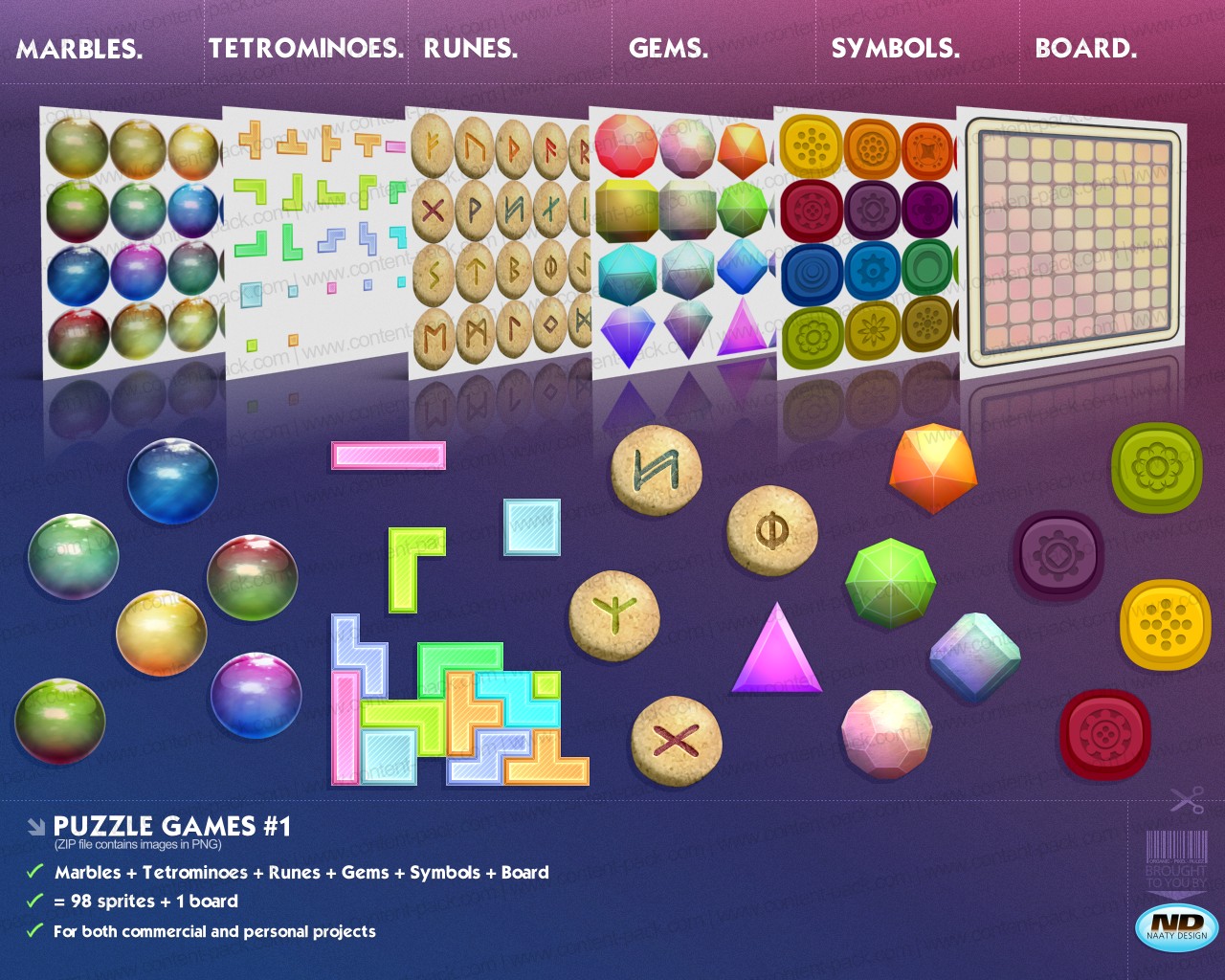 Marbles + Tetrominoes + Runes + Gems + Symbols + Board,
For both commercial and personal projects,
No reselling, no redistribution.
.zip archive contains 6 files in .png format featuring 98 sprites (5 Sprite Sheets)+ 1 background.
→ To take a look at the graphic assets in scale 1:1, right-click on the picture to open it in a new tab or click here.
Tight budget for artwork? Boost your development!
Version
: 1.0
Size
: 1,40MB
If you enjoy this pack, a link to Royalty Free Content Packs and/or credits would be appreciated.