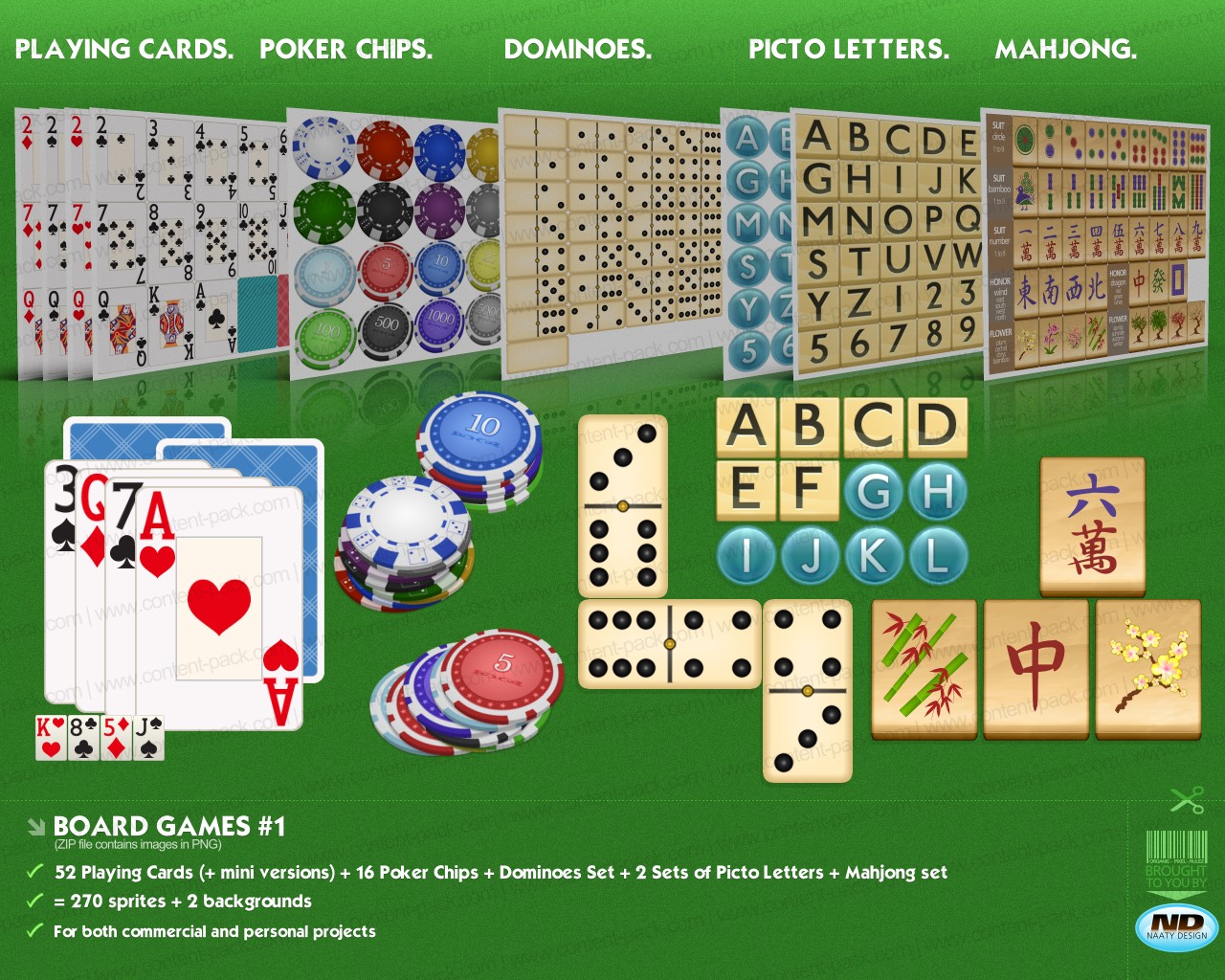 52 playing Cards (+ mini deck) + 16 Poker Chips + Dominoes Set + 2 sets of Picto letters + Mahjong set + 2 backgrounds (green and blue mats).
For both commercial and personal projects.
No reselling, no redistribution.
.zip archive contains 12 files in .png format featuring 270 sprites (10 Sprite Sheets)+ 2 backgrounds
→ To take a look at the graphic assets in scale 1:1, right-click on the picture to open it in a new tab or click here.
Prototype now using quality assets: huge time-saving!
Version
: 1.0
Size
: 4,06MB
If you enjoy this pack, a link to Royalty Free Content Packs and/or credits would be appreciated.