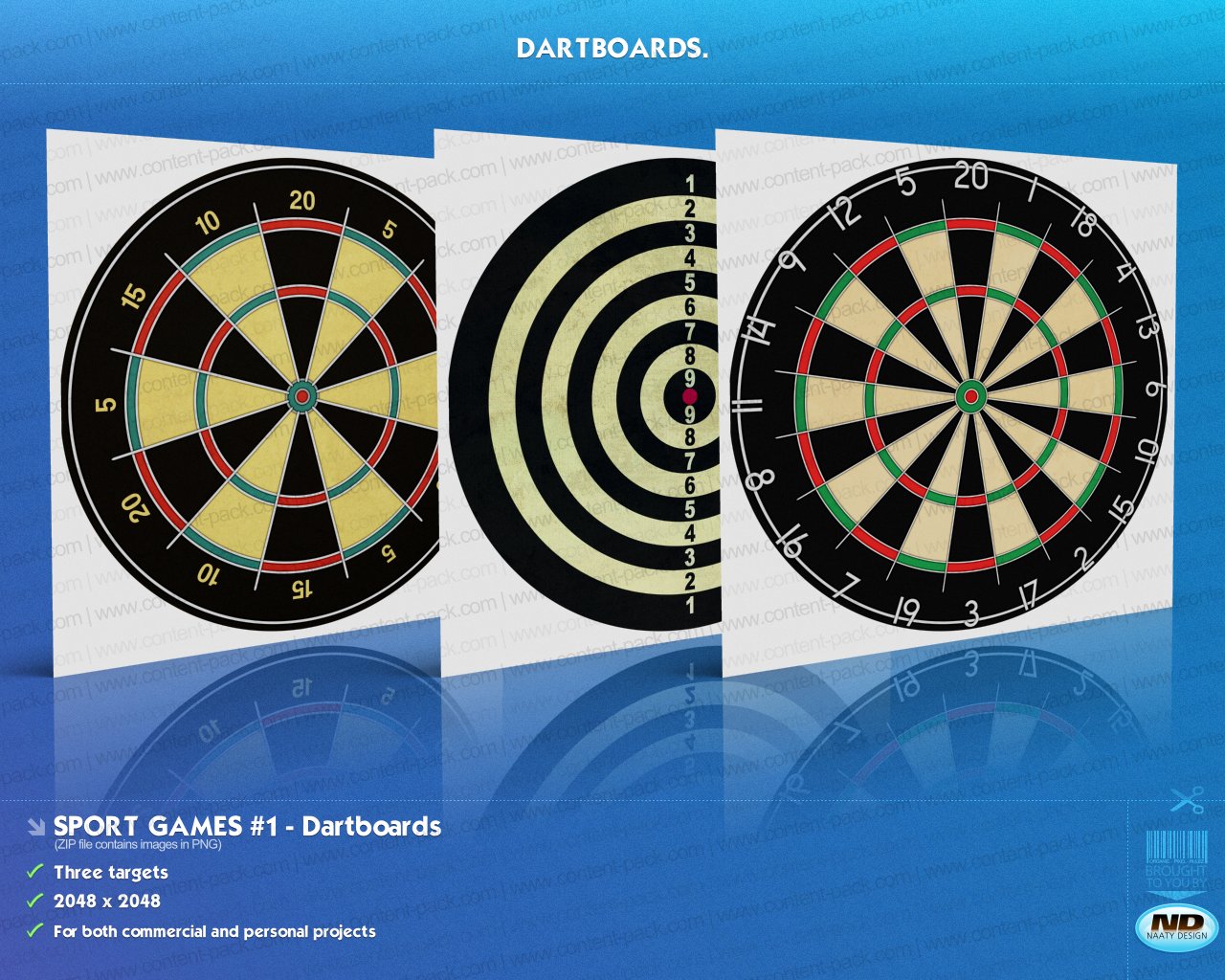 Three dartboards,
For both commercial and personal projects,
No reselling, no redistribution.
.zip archive contains 3 files in .png format (2048×2048 each).
No skills to make art yourself? Make your game(s) look good!

Version : 1.0
Size : 18,60MB
If you enjoy this pack, a link to Royalty Free Content Packs and/or credits would be appreciated.