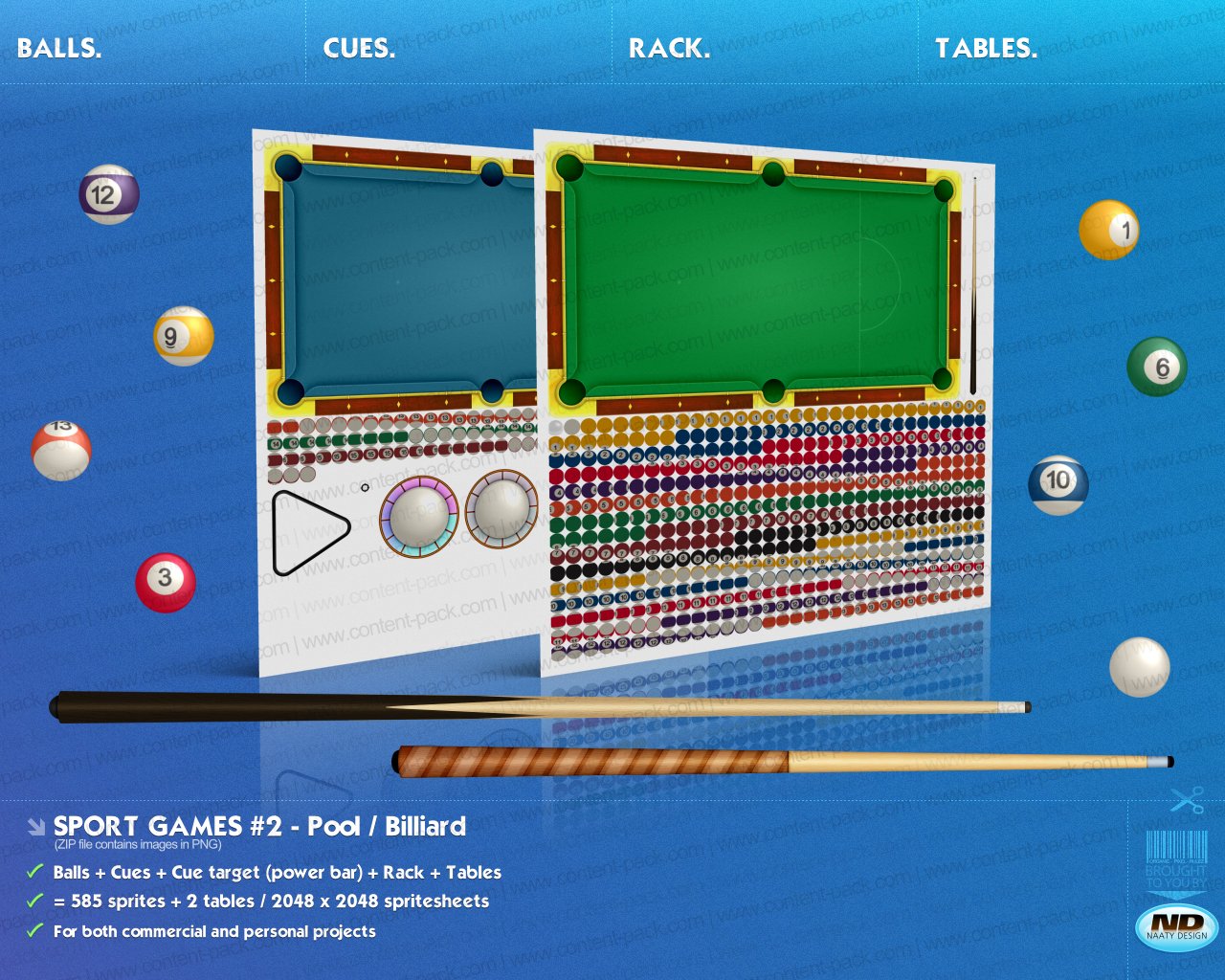 Balls + Cues + Cue target (power bar) + Rack + Tables,
For both commercial and personal projects,
No reselling, no redistribution.
.zip archive contains 2 files in .png format featuring 585 sprites + 2 tables (green and blue cloth) / 2048 x 2048 spritesheets.
→ To take a look at the graphic assets in scale 1:1, right-click on the picture to open it in a new tab or click here.
Freelance artists are beyond your art budget?
Version
: 1.0
Size
: 8,80MB
If you enjoy this pack, a link to Royalty Free Content Packs and/or credits would be appreciated.
—