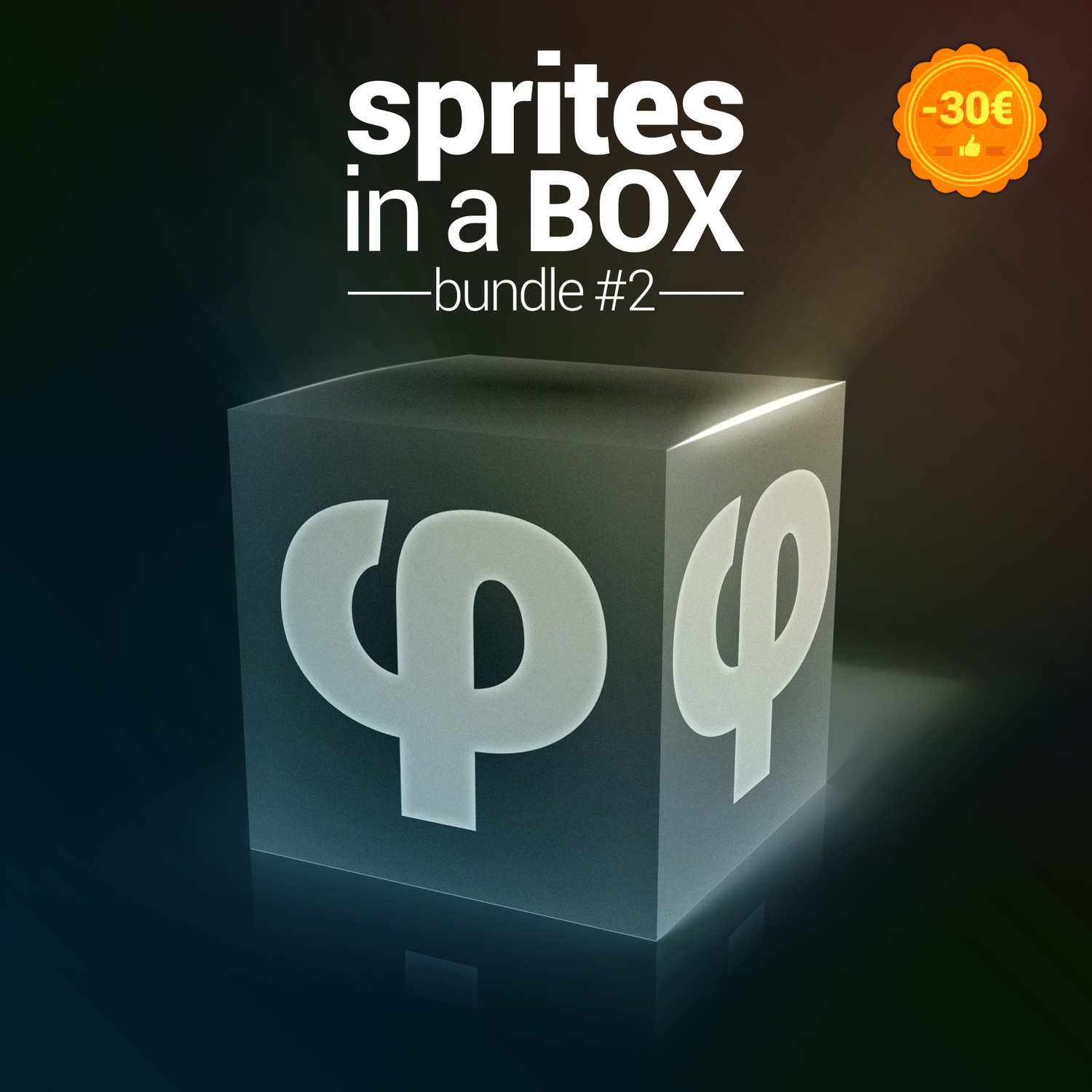 What's in the BOX?
By using this bargain pack of premium quality resources (fully loaded of all Royalty Free Content Packs), you will be able to make tens of games and projects :
Holy Moly! That's 12 sprite sheets including more than 1000 sprites + 5 backgrounds crafted with organic pixels!
Don't miss out this essential companion of the first Sprites in a BOX Bundle.
Save money, -30€ off!

We supply the sprites, you supply the games!
Version
: 1.0
Size
: 37,5MB
If you enjoy this pack, a link to Royalty Free Content Packs and/or credits would be appreciated.